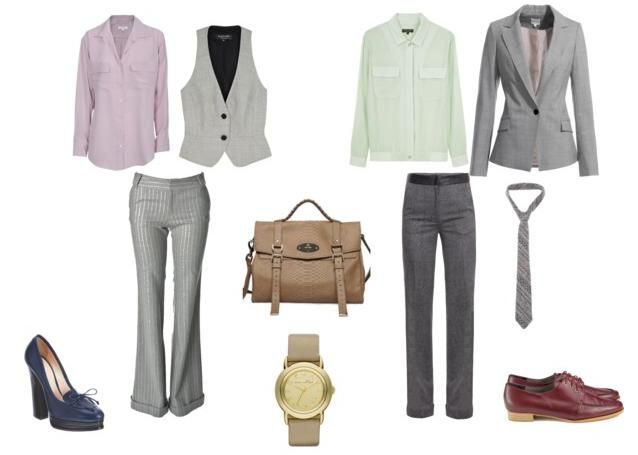 It's hard to find something more dull than grey trousers. The ultimate turn off, the most classical office look. However, even these become a jewel with the right setting.
Ladylike
A girly girl picks soft fabrics - silk, fine wool, - pastel colours and high heels to add just the right amount of spice to her outfit.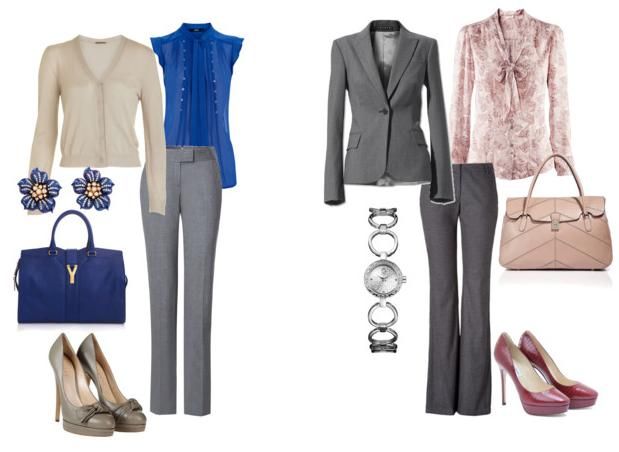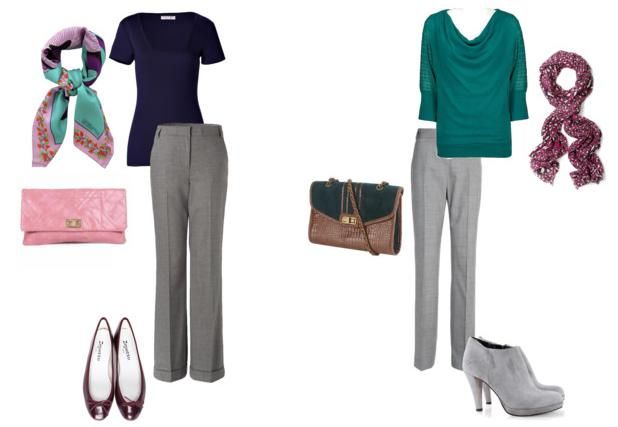 Tomboy
The boyish girl prefers oxfords and loafers, crease trousers and crisp ironed shirts. Her office look will include ties and argyle jumpers and for the evening she will choose waistcoat instead of blouse and one statement piece of jewellery.