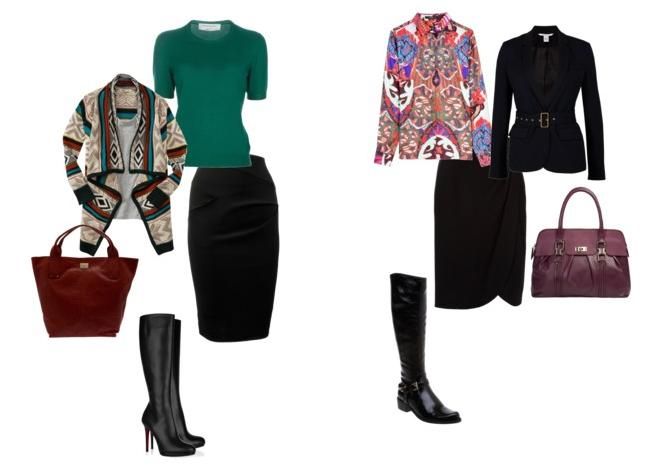 Black is the essence of fashion - the iconic little black dress, the designers uniform, the ultimate party look. But it's also obe of the most dangerous colours, leaving your skintone dull, emphasizing tiny wrinkles and generally adding age.
Myths and reality about black:
1. It makes you look slimmer
Unfortunately, it doesn't. Total black look will just make you a big blotch. You need to use black and colour wisely to create the shape you want.
2. It makes you look older
Partly yes. You need to have a perfect foundation, otherwise small eyebags will become large panda eyes and mimic wrinkles suddenly will couple with age ones.
3. It goes with everything
Not true. Black is:
- the colour for colder season
- the colour for Winter colour type
- the cooler colour or anticolour.
All this means, that warmer types - natural redheads and golden blondes - have to be extra cautious with wearing black. I personally advise to avoid it completely.
How to wear it
Couple it with greys, cool pastels, cognac, taupe, milk chocolate, cool beige, nude and bright cool colours. There is nothing wrong with white/black and red/black outfits, but there are so many more great options.