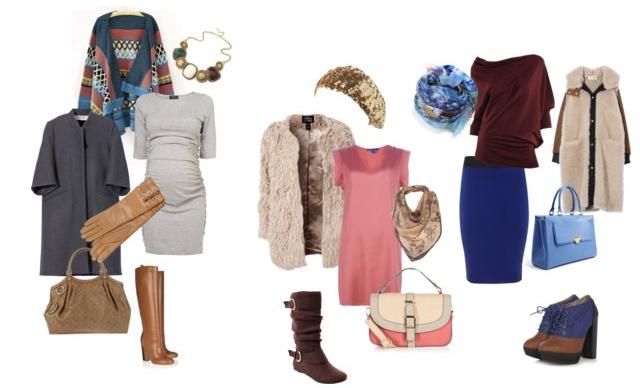 Carrying a baby bump can be a challenge itself. Trying to look stylish while pregnant seems impossible. Don't worry! There are a few simple tips to help you master maternity look or cover imperfections just after you gave birth.
1. Use "normal" clothes as much as possible. Try to avoid unflattering maternity styles, unless absolutely necessary (office trousers and skirt, for example). Stretchy fabrics, oversized blouses and t-shirts, buttoned dresses will make your feel comfortable without looking momsy.
2. Avoid empire waist clothing. Yes, it's the most popular maternity style, but it looks good only on girly women. Unless you wish to step out as a pregnant teenager.
3. The main rule - compliment your fabulous body, not cover it with layers and layers of fabric. If you are wearing a free blouse or a tunic, couple it with skinny pants.
4. You CAN wear heels. Aim for something not too high and make sure your foot doesn't wiggle. It's a very bad choice for the office, but a good one for the evening at a friends house, where you won't need to walk or stand a lot.
5. Don't overdo it with accessories. Your fabulous bump is an accessory itself.
6. If you have to use a belt, make sure it's the same colour as your clothes. Otherwise it will "divide" your body into two or three unproportional parts.