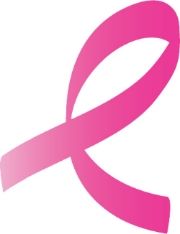 Claire is 34. Last year she was diagnosed with an agressive form of breast cancer. She had to undergo the mastectomy and chemo. Happily, things are looking good for her and she plans to have a long, wonderful life. At the moment she cannot use prosphesis bras, so her main issue is to draw attention away from her breasts, as well as find something stylish to hide the hair loss. Claire also asked me if I could create various outfits for mastectomy patients, to give an idea of how to look (and feel!) more attractive. I gladly ageed.
The first quite obvious solution is drapes. They add the volume and softly wrap around your body. Choose heavier fabrics - they will hold the drapes in place, or go for a few layers of jersey. Diagonals elongate your body and help cover up scars in case you've had a radical mastectomy.
Your second option is ruffles. They enhance the parts you wish to fake and add a very feminine touch. Just remember to team them with something more simple like jeans or pencil skirt.
The third choice is prints. Although they draw attention to themselves, the right print "dissolves" your vision and fakes the volume. Aim for lively florals or large round prints to create the desired effect. Choose pastels and dimmed colours for the rest of your outfit.
Do not forget about accessories. Use headscarves, turbans and hats to cover your head or headbands to add a cute touch to your look.
Support your local breast cancer campaign. October is a worlwide breast cancer awareness month.